Break Into Spring With Bold Colors
February 15th, 2023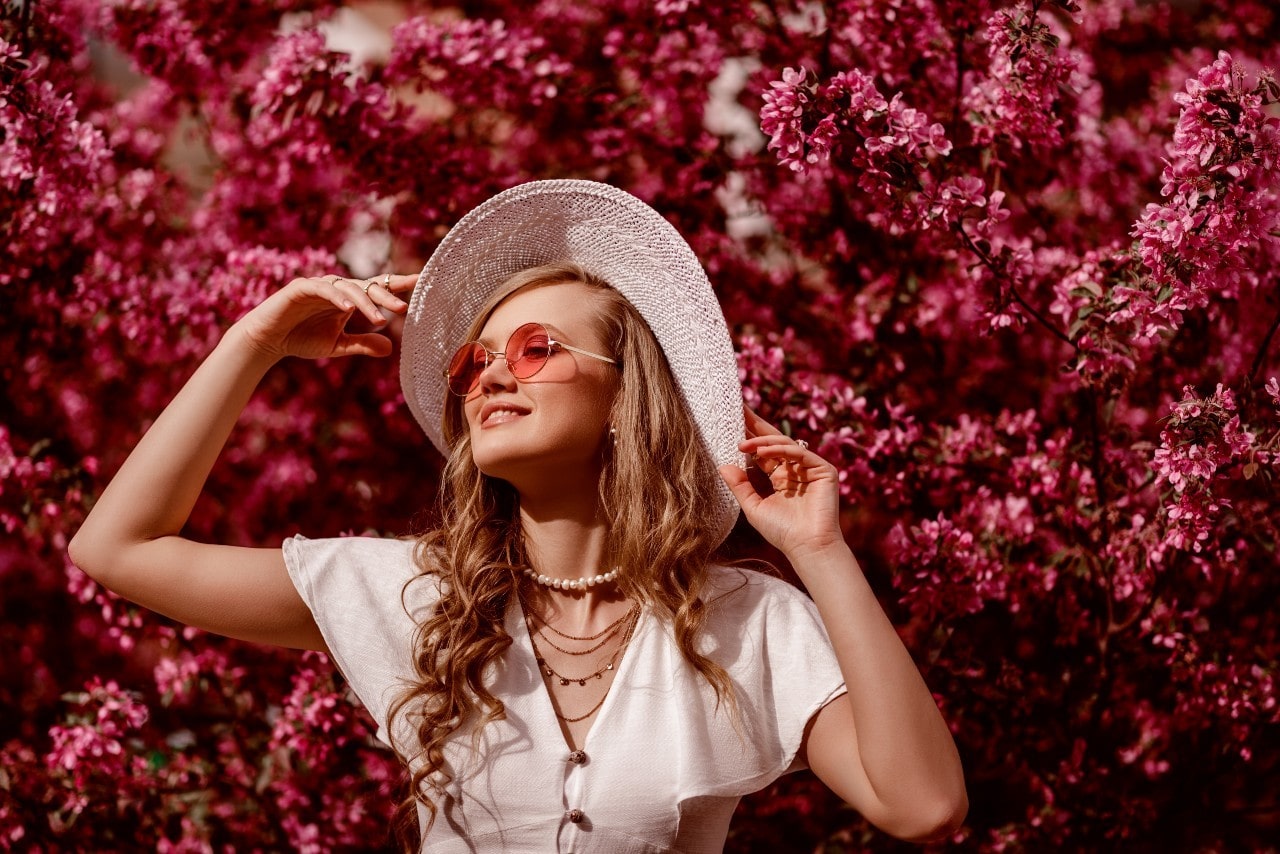 Springtime is just around the corner, and it is the perfect time to bring some color into your wardrobe. Vibrant colors are a staple in Spring, and fine jewelry is the perfect place to feature these hues without overwhelming your outfit. Make a statement with these bold gemstone colors, according to our fashionable experts in our Mitchum Jewelers showroom.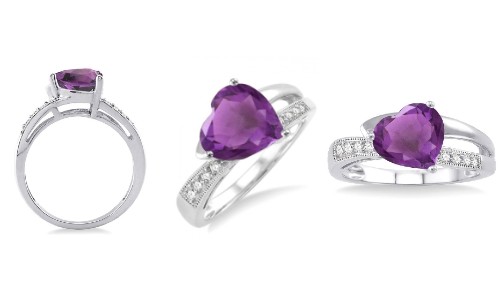 Playful Purple
Amethysts come in all sorts of shades of delightful purple, from a pastel lavender to a rich, deep plum. Because of the beautiful tones of this gemstone, world-renowned designers have transformed amethyst gems into exquisite pieces of jewelry. Wear amethyst jewelry to bring an elegant feminine aesthetic to your springtime outfit.
Consider adding this amethyst fashion ring from Ashi Diamonds to your jewelry collection this season. Ashi Diamonds is known for their breathtaking work with diamonds and jewels, and this piece is no exception. Find a sterling silver split shank with six glowing pave-set diamonds in this ring, completed with an uncommon heart-cut amethyst center stone.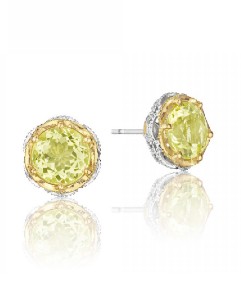 Yearning for Yellows
Yellow hues are simply a classic during Spring, but oftentimes, it can be difficult to style. This color is bright and bold. When looking to incorporate this gleeful hue into your style, start small with accessories. Yellow diamonds, lemon quartz, and citrine are perfect gemstones to integrate into your spring ensembles.
TACORI is well-known for mixing metals in their designs, and these earrings feature high-quality sterling silver and 18k yellow gold. The round-cut lemon quartz gems in these studs are a perfect pop of vivacious color for any occasion this Spring.
Becoming Brilliant Blues
Vibrant blues are a charming addition to your closet, and gemstones come in a huge variety of hues. Explore electrifying turquoise, or select an irresistible sapphire. No matter what your style is, any and every type of blue jewel is guaranteed to turn heads wherever you go this season. When paired with diamonds, these jewels will wow the crowd.
This 14k white gold pendant from Allison-Kaufman artfully combines an exquisite tanzanite gemstone with a multitude of dazzling diamonds. The pear-cut tanzanite used in this piece is a handsome royal blue with a touch of violet, and the diamond halo puts the perfect spotlight on it. This necklace brings an effortless elegance to any look you wear this season.
Witty White
White is a versatile addition to any jewelry box. This neutral color goes with practically any outfit while adding a lively, bright detail. Only a select few gemstones exhibit this milky white color, but when used in jewelry, they become some of the most popular accessories. Find opals, pearls, quartz, and more in these fascinating jewelry pieces.
This TACORI chain bracelet from the Crescent Embrace collection showcases a bezel-set chalcedony stone. Chalcedony is a white-colored quartz and morganite combination, and this piece cleverly pairs it with a sterling silver cable chain. This bracelet is a versatile piece that is perfect to complete any jewelry box, especially during springtime.
Shop Spring Jewelry Trends at Mitchum Jewelers
As the longest family-owned business in the area, Mitchum Jewelers is proud to feature a superior selection of bridal jewelry and fashion jewelry in Missouri. Located just outside of Springfield, our reviews speak for themselves. Our Ozark showroom is stocked with a wide variety of fine jewelry from the top designer brands in the industry, as well as a huge in-house selection of diamonds. No matter what you are looking for, you are sure to find the perfect piece to satisfy your unique desires. Visit our Ozark, Missouri showroom in person or call us at (417) 581-2415 to begin a shopping experience like no other.