Quality Diamonds
"Diamonds are Forever" and arguably the most recognized symbol of Love and Commitment for a couple. At Mitchum Jewelers, we carry a large inventory of loose diamonds, including all shapes, sizes and prices. Our specialty is hand selecting each diamond to reflect its true beauty in brilliance and fire. We have extremely high standards in the overall quality of each diamond represented at our store. Randy Mitchum is a graduate of the Gemological Institute of America as a diamond specialist, which is revealed in the selection of loose diamonds on hand.
The Four C's of Diamonds
Before you buy a diamond, it helps to understand how they are graded, valued, and priced. This comes down to the infamous "four C's of diamonds," as outlined by the Gemological Institute of America.
Color: Diamonds are ranked from D to Z, with D representing a clear, colorless diamond and Z representing an opaque, light yellow diamond. (Note that "fancy colored" diamonds do not fall under the traditional color scale.)
Clarity: Diamonds are categorized by the number of "inclusions," or imperfections, present in their structure. Rankings range from flawless to included, with included representing a diamond that is clearly flawed by its imperfections.
Cut: The cut of a diamond is not simply the shape it is. It takes precision artistry to cut a diamond so that it captures light and shines with utter brilliance. Diamonds are ranked from "poor" to "excellent" based on their ability to reflect light and shimmer.
Carat Weight: This is the easiest of the 4 C's to evaluate. The carat weight of a diamond is a measure of how much the diamond weighs. One carat is 200 milligrams.
The Four C's are crucial in determining the right diamond for you. We highly encourage each customer looking for a diamond that you need to see to appreciate. Every diamond is unique and one-of-a-kind, so you must see it with your own eyes to really appreciate the true beauty diamonds represent.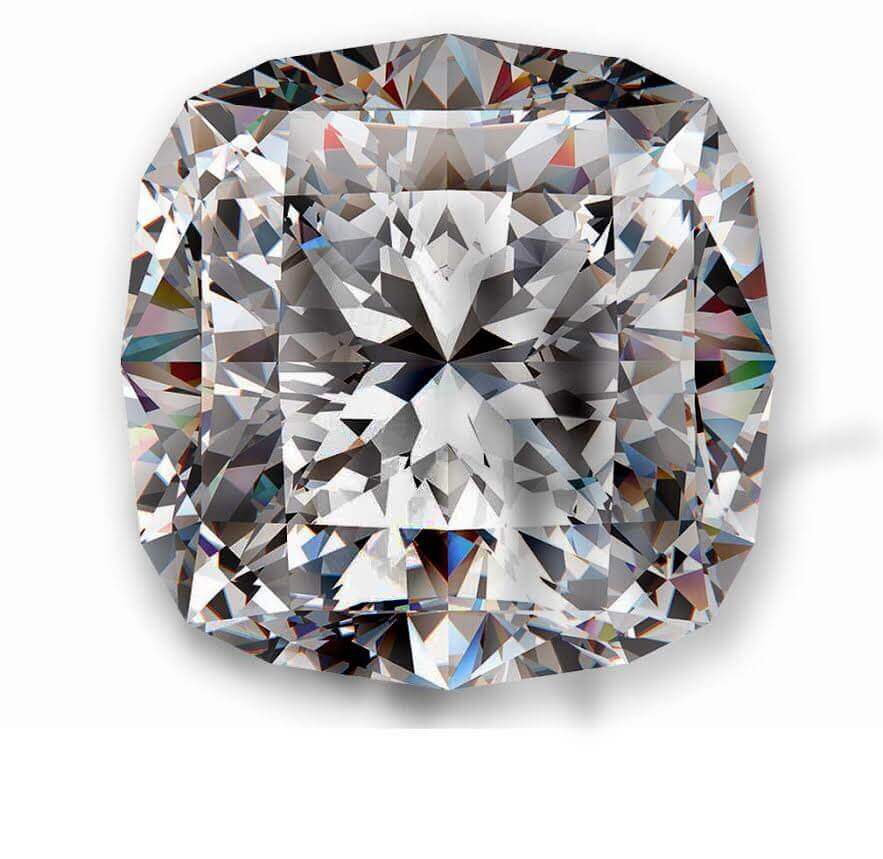 Find the Perfect Diamond at Mitchum Jewelers
Having a large selection of diamonds/jewelry is crucial in helping our customers find the perfect ring that represents their "love and commitment." See what our customers have to say:
I shopped for months for my wife's Engagement Ring and when I went to Mitchum Jewelers in Ozark, they had the best selection and best priced Diamonds around. The staff was very knowledgeable about the product and genuinely friendly. We will continue to shop at Mitchum Jewelers forever and refer all our friends! -Brent K Springfield, MO
I was very nervous when trying to pick the perfect Diamond for my fiancé. I wanted everything to be just perfect. After hours of researching Diamonds online, I took a recommendation to go to Mitchum Jewelers in Ozark, and was pleasantly surprised. They had a large selection of Diamonds to choose from in all shapes. They worked within my budget and delivered on time. I learned that the Four C's in Diamonds is important but without actually seeing the Diamonds in person I had no clue what I was doing? My fiancé loves her ring and we go in all the time to have it cleaned for FREE! - John S Nixa, MO
Mitchum Jewelers is our Jewelry store, they helped with my Engagement Ring and earned my business for life. I didn't want to get my girlfriend the cheapest Diamond; I wanted to get her the best! Mitchum Jewelers came highly recommended and proved their great reputation. -Steve J Ozark, MO