Spotlight on TACORI | Top Engagement Ring Collections
May 19th, 2021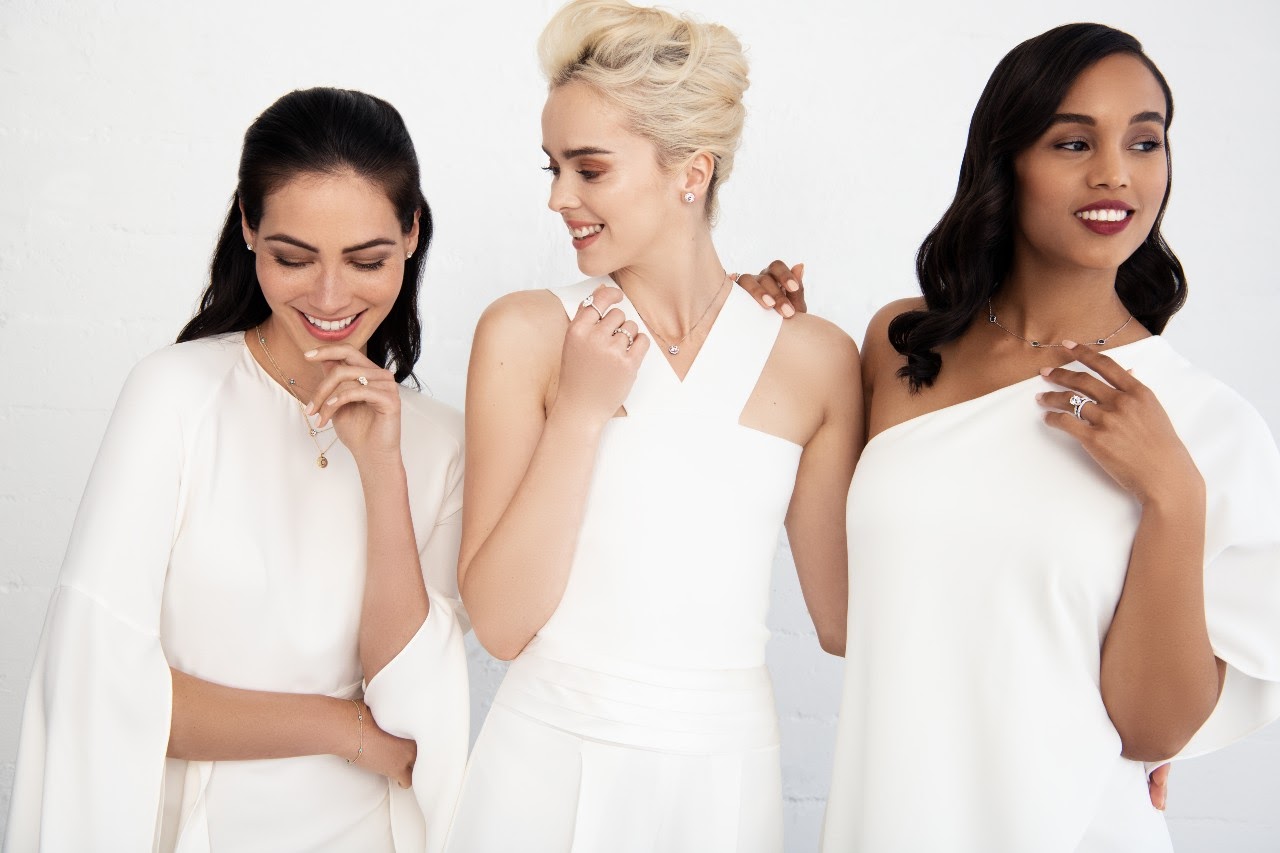 The story behind TACORI is born of family traditions and love. After first creating a jewelry business with her father, Gilda and her husband Haig TACORIan established TACORI in 1979. Over time, and with new family faces, TACORI grew into the giant it is today. TACORI is the leader in bridal jewelry design because they are committed to quality, innovation, and truly distinct romantic styles.
When it comes to TACORI engagement ring collections, each one speaks to a unique bride style. However, they all have a few things in common and we'll break down exactly what to look for. One thing to keep in mind—TACORI engagement rings are entirely customizable. Every engagement ring can hold any shape center stone, allowing you space to get exactly what you want.
Iconic Crescent Detailing
The jewelry designer is known for their signature TACORI Crescent, a crescent shape reflective of the top portion of a drawn heart, engraved into every TACORI piece. Sometimes accented by diamonds or milgrain, the crescent fabric represents the love and ultimate legacy of the betrothed.
Classic 360º and Cathedral
Keep a lookout for the Classic 360º and Cathedral style engagement rings. The Classic 360º features prongs that arise from one point on the band fashioning a delicate, floating look. The Cathedral style highlights shanks arching to connect with the center stone securely and elegantly.
For the Glamorous Bride, The RoyalT Collection
For the woman who unabashedly loves bold and high-end things, a RoyalT engagement ring may be her wildest dreams come to life.
This collection features stunning center stones, as the rings are designed to accommodate diamonds of 2 carats and larger! Every design is available in 18k yellow gold and 18k rose gold, but TACORI clearly prioritizes RoyalT rings in luxe platinum.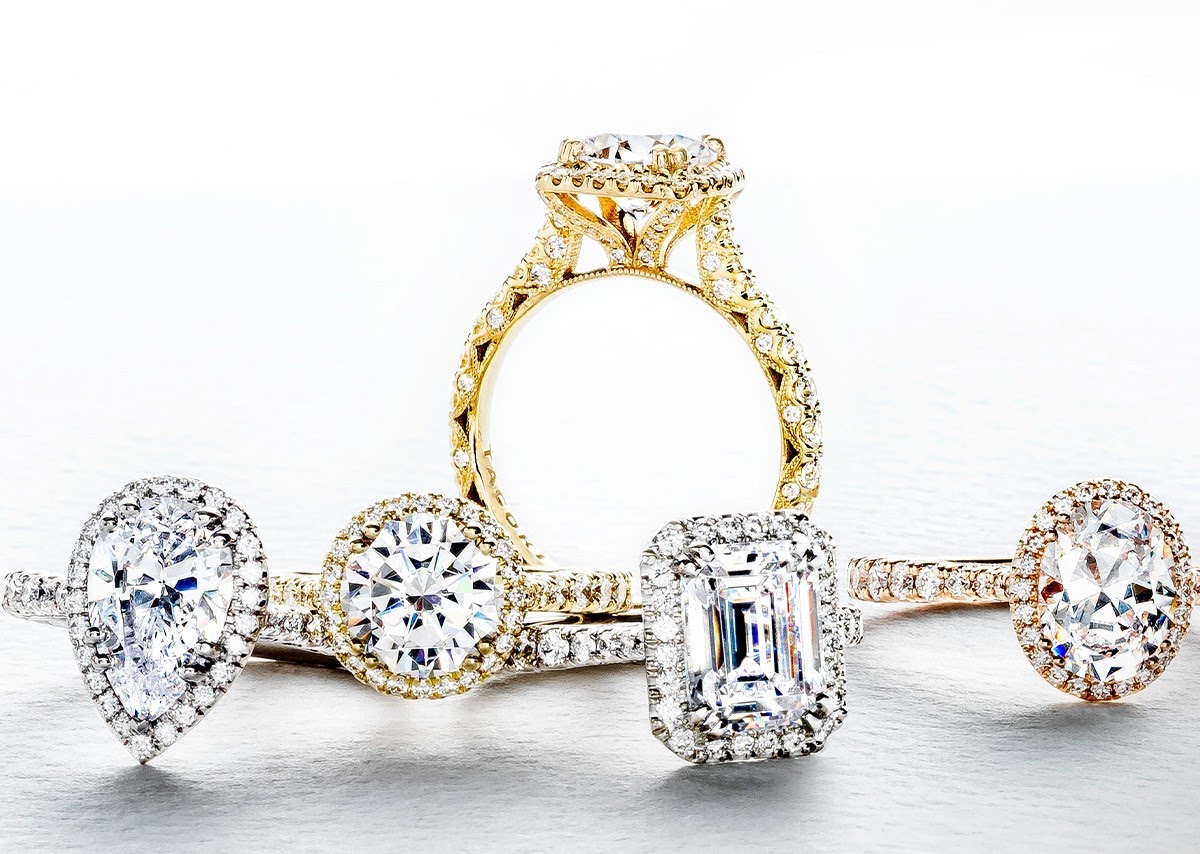 For the Halo Hunting Bride, the Petite Crescent Collection
Don't let the Petite Crescent collection's name fool you—the sparkle is anything but petite. Rather, the name refers to the delicate, lace-like crescent design on the edge of the ring. TACORI developed a unique French pavé diamond setting specifically for this collection and wow, does it command attention.
Find shining diamonds on every inch of the ring and romantic flourishes like diamond accents embedded into the crescent fabric in this collection. Thrill her with the eye-catching center stone, accentuating halo, and delicate milgrain combination. The TACORI Crescent engagement rings are beautiful and distinctly feminine compared with other collections.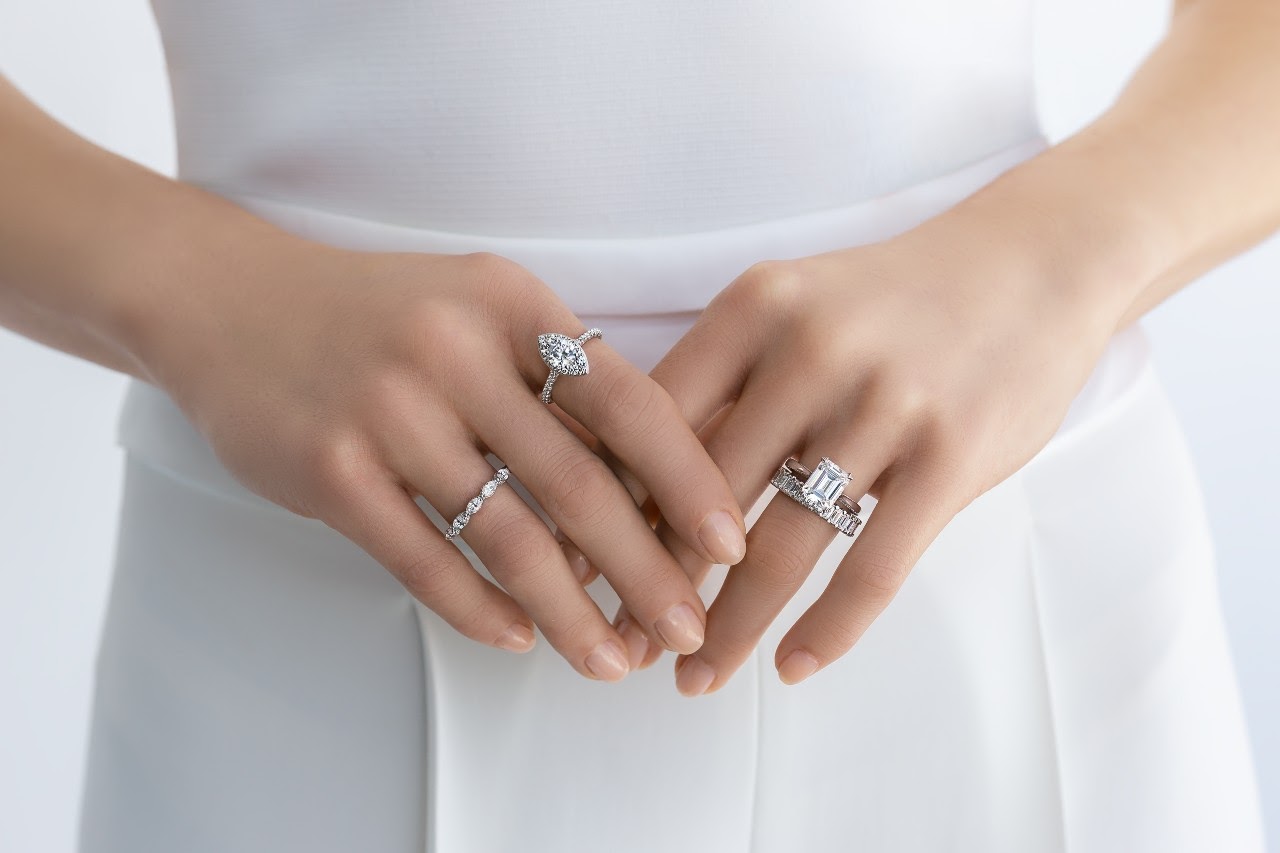 For The Simple-Beauty Bride, The Simply TACORI Collection
If you are looking for something understated yet brilliant, opt for the Simply TACORI collection. The diamond rings are elegant, modern, and wonderfully refined.
Simply TACORI engagement rings offer a straightforward brilliance. Instead of glamorous diamond-heavy designs, Simply TACORI rings remain understated in a way that highlights TACORI's chic effortless style. Dainty side stones covering a small fraction of the shank and three stone rings abound in this collection. Find modern interpretations like horizontally-set center stones and solitaires with hidden diamond details.
Handpick Your Forever Ring From TACORI
Explore the TACORI engagement rings above and even more bridal jewelry at Mitchum Jewelers. Peruse our expansive inventory online, or stop by our Ozark jewelry store to see these pieces for yourself. If you're unsure where to begin on your engagement ring journey, our highly skilled staff will help answer any questions and can guide you through the shopping experience to find the perfect ring. For unparalleled service and selection, shop bridal jewelry at Mitchum Jewelers.