Birthstone Jewelry for September and October Birthdays
September 15th, 2023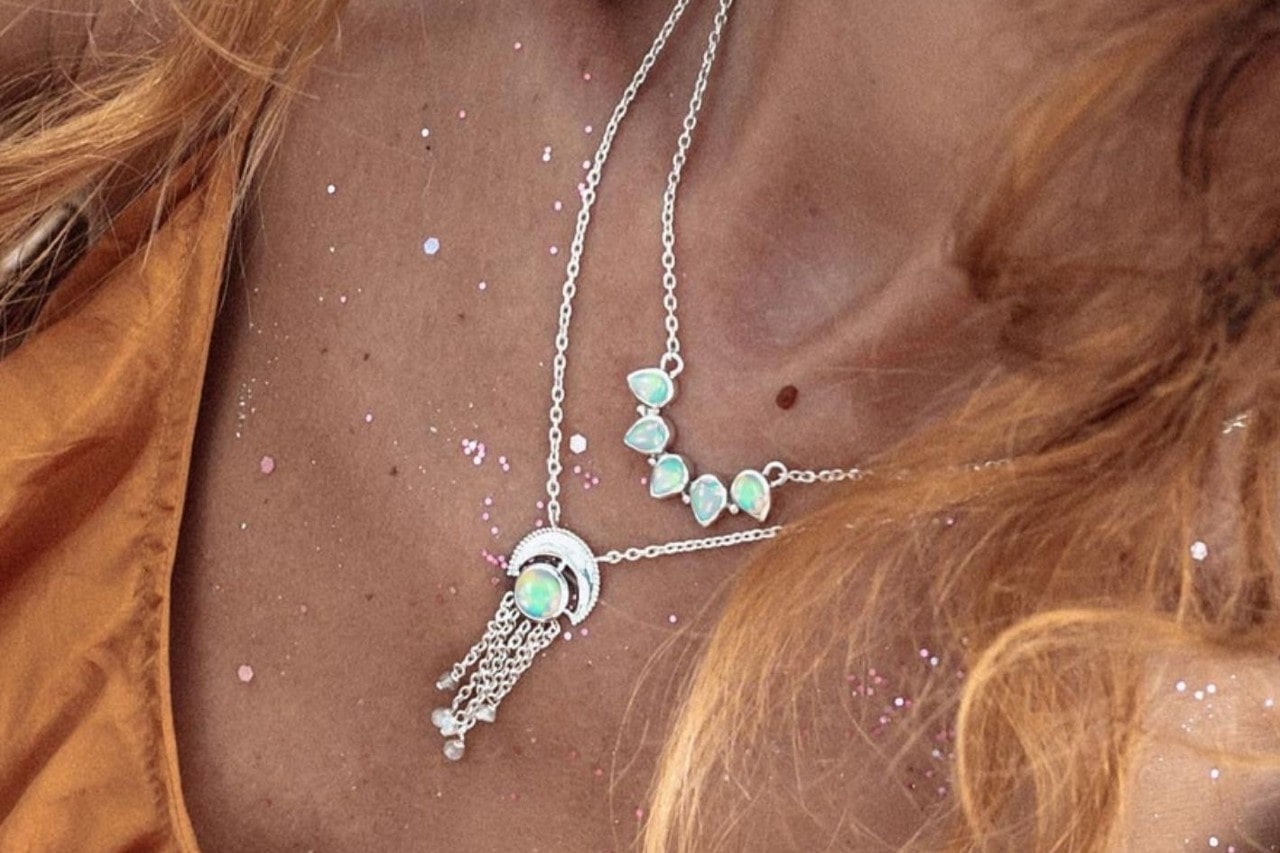 The intrinsic value of birthstone jewelry goes beyond its physical beauty. It holds a deep, personal resonance, as a symbol of your birth month. September and October are both blessed with spectacular birthstones - sapphires and opals, respectively. Sapphires, in their magnificent hues, represent wisdom and divine favor, while opals, with their kaleidoscope of colors, are regarded as emblems of hope, purity, and truth. These mesmerizing stones reflect not just your personal story, but also the journey of time itself. Embrace this harmony of elegance and meaning with the exquisite selection of sapphire and opal jewelry available at Mitchum Jewelers.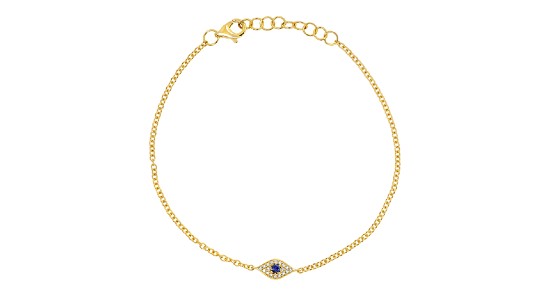 Dainty Motif Bracelet
The allure of your birthstone finds a captivating showcase in charmingly dainty bracelets. Consider this evil eye bracelet from Shy Creation as a prime example of this elegant symbiosis. It's an exercise in subtle sophistication, featuring a radiant sapphire nestled within an evil eye motif. The central sapphire echoes the profound wisdom symbolized by September, its luminous presence subtly garnering attention. This piece is a modern-day talisman, perfect for the stylish individual born in September. It's more than just a birthstone bracelet; it's a meaningful expression of their personality and flair.
Stunning Pendant Necklace
Hanging at the center of your frame, a pendant commands attention and provides an exceptional center stage for your ensemble. This style of jewelry serves as an ideal setting to showcase the vibrant allure of birthstones, especially opals. An embodiment of this is this necklace from the Essential collection by Madison L. It spotlights a captivating opal, whose play of color brings unparalleled versatility, adept at enhancing any outfit. As a celebration of October's birthstone, this piece adds an element of intrigue and opulence to your aesthetic. Indeed, it underscores the lasting charm of birthstone jewelry.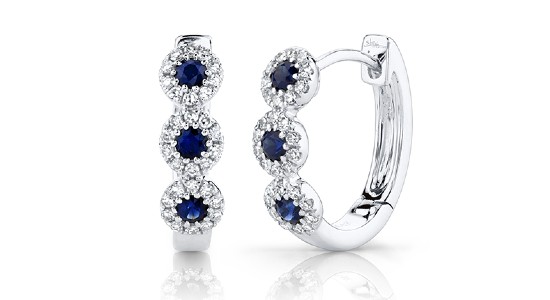 Dazzling Huggie Earrings
When it comes to showcasing birthstones, another perfect setting to consider is earrings that hug the earlobe closely - huggies. With their snug and comfortable fit, they frame the face in a halo of sparkle and color, naturally drawing attention to your most striking features. A brilliant example of this is this pair of sapphire huggie earrings from Shy Creation. Encrusted with radiant sapphires, these earrings illuminate the wearer's visage with an enchanting blue hue. The close embrace of these huggies delivers a sleek, elegant profile, making them an ideal choice for a dressy night out.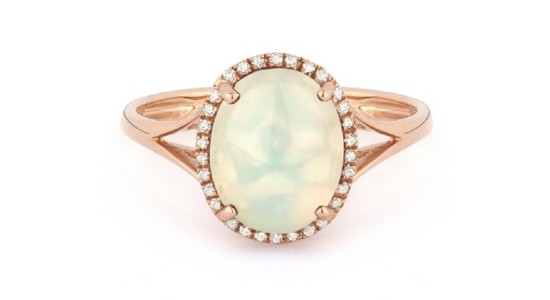 Dramatic Statement Ring
The unparalleled beauty of birthstones can be wonderfully commemorated through the use of cocktail-style fashion rings. These pieces put your birth month on full display, showcasing your pride and personality. An exceptional representation is this opal ring from Madison L. With an array of diamonds framing a bold oval-cut opal, it captures the enchanting colors and mystery associated with October. This statement ring not only highlights the birthstone's captivating beauty but also serves as a testament to the wearer's individuality, making it a truly personal piece of jewelry.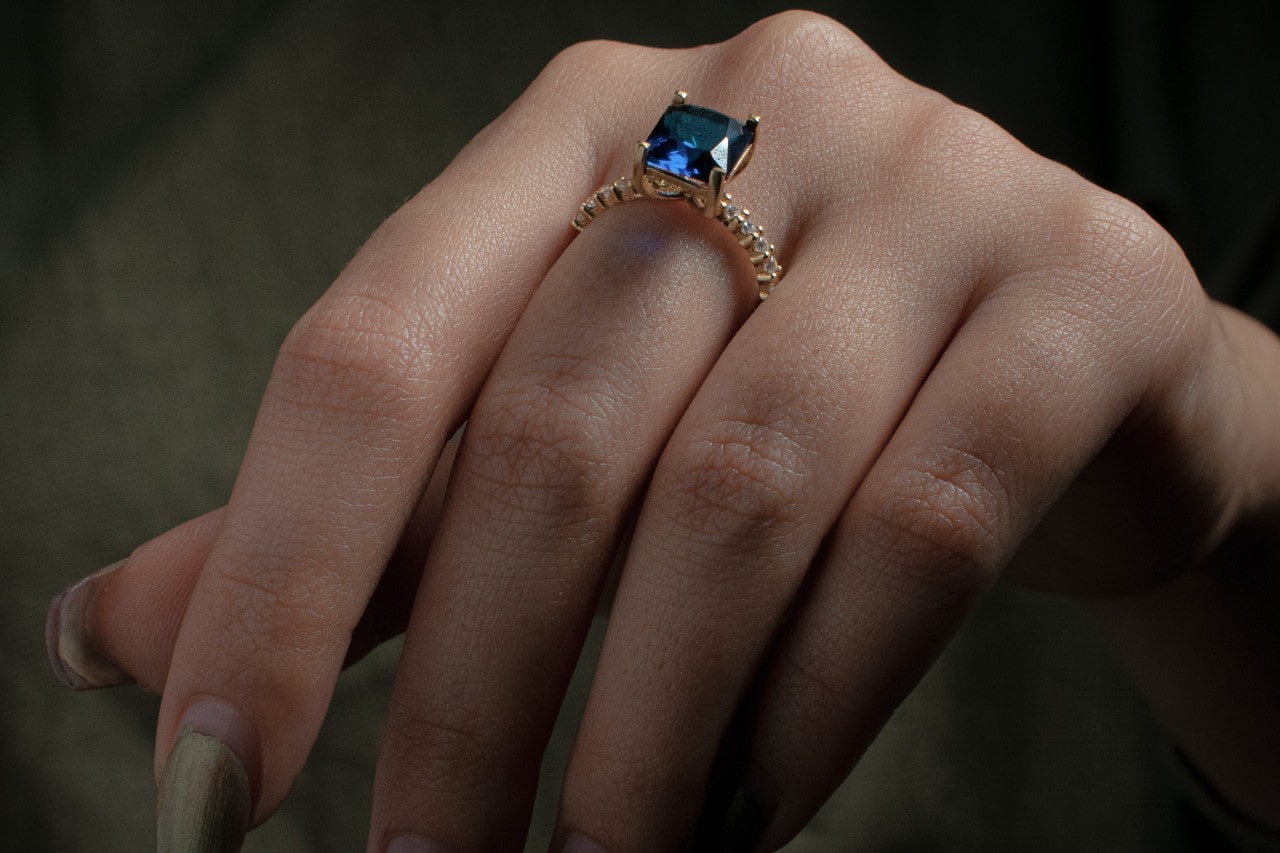 Shop Birthstone Jewelry at Mitchum Jewelers
Discover the allure of birthstone jewelry at Mitchum Jewelers, especially for those born in the vibrant months of September and October. The range available in our Ozark jewelry store extends from sapphire adorned bracelets to opal encrusted necklaces, and everything in between. Not finding the perfect piece? Our custom jewelry service invites you to bring your visions to life, featuring your own or your loved one's birthstone. This personalized approach ensures each piece carries a story, enhancing its intrinsic and sentimental value. To explore the potential of birthstone jewelry or our bespoke services further, we welcome you to contact us for individualized assistance.