Jewelry Gift Guide For The Holiday
November 15th, 2021
At Mitchum Jewelers, we have put together a gift guide to help you choose trendy holiday jewelry for everyone on your list. When buying for loved ones, draw influence from the person the piece is for to ensure it'll be a gift they cherish for a long time. We've put together a guide to help you pick a fitting piece for each different personality on your list.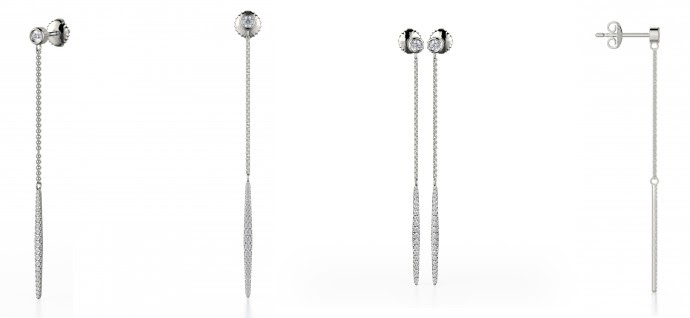 For The Trendy
This season, bolder is better! Jewelry trends are featuring eye-catching statement rings, dangling chandelier earrings, and brightly colored gems. For your fashion-forward loved one, choose a piece that will make a statement. Pieces like these dramatic drop earrings from Michael M are sure to impress and enthrall.
For The Edgy
Your edgy friends and loved ones will enjoy the jewelry styles trending this season. From the runways to the streets, we're seeing chunky chains, layered necklaces, and stacked rings.
Pick their favorite colors, their birthstone, or a gem that reminds you of them.
For The Sentimental
For your more sentimental loved ones, it's the thought that counts. Luckily for them, we're seeing lots of symbolic pieces like pendants and charms gracing fashion magazines and the pages of social media influencers.
They'll always think of you when they wear it!

For The Bohemian
When looking for a gift for your eccentric, bohemian loved ones, keep an eye out for organic shapes. This holiday season, florals are trending in a big way. We're seeing rose pendants and petal earrings in every color.
Bring a bit of warmth back to the winter season with a piece like these dreamy floral earrings by Ashi Diamonds. Your loved one will appreciate the versatility and uniqueness of a gift like this.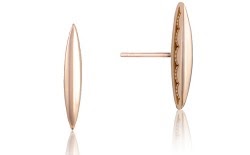 For The Minimalist
In preparation for the winter season and the wardrobe changes that come with it, fashion icons are opting for more understated jewelry like minimal studs and solitaire pendant necklaces. If your loved one's style is more subdued, look for pieces that make a statement in their simplicity.
Holiday Shopping Made Easy With Mitchum Jewelers
Mitchum Jewelers is the jewelry store destination of the Ozark region, and nearby Springfield, for exceptional bridal jewelry from the latest designers, as well as fashion jewelry and timepieces. For all of your holiday shopping, stop by our renovated showroom where you can browse the curated selection of jewelry and diamonds, handpicked to meet the highest standards in the industry. You can also browse our inventory online today!