Honor Your Bridesmaids With These Jewelry Gifts
June 15th, 2023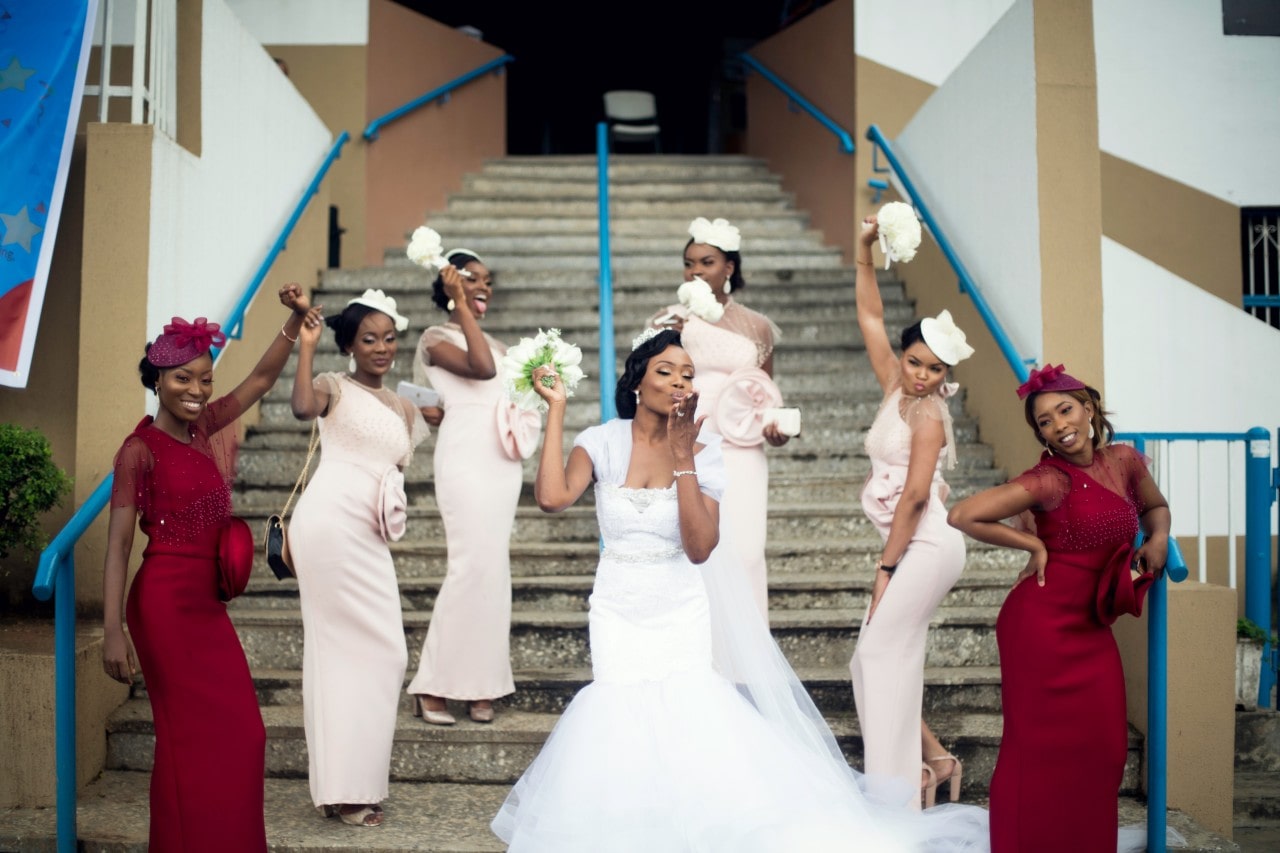 When it comes to wedding planning, choosing the ideal gifts for your bridesmaids is an important and thoughtful gesture to show your appreciation for their support and friendship. Jewelry is a popular choice for bridesmaid gifts, as it not only adds an elegant and cohesive touch to the bridal party's attire but also serves as a cherished reminder of the special day. However, with so many jewelry options to choose from, it can be overwhelming to find suitable pieces that your bridesmaids will love and wear long after the wedding day. That is why we have compiled a list of our favorite bridesmaid jewelry gifts, and the best part: each one is under $1,000.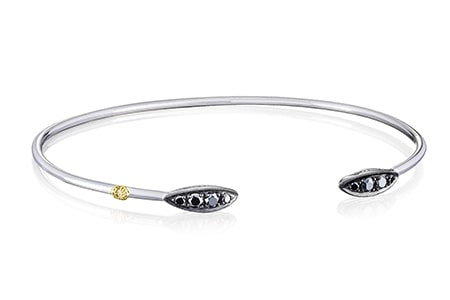 Glistening Cuffs
The elegant design of the cuff is highlighted by its black diamond accents, making it a stunning and unique accessory that can be worn on your wedding day and beyond. The rare black diamonds are a delightful symbol of enduring friendship. The cuff is also made of high-quality materials, ensuring longevity. Overall, this TACORI sterling silver cuff with black diamond accents would make a memorable and cherished gift for bridesmaids.
Radiant Rubies
For a gift that is sure to win your bridesmaids' hearts, consider these stunning ruby huggies earrings from Shy Creation. The deep red hue of the rubies symbolizes passion and love, making them a meaningful and fitting present for the occasion. The huggies themselves are crafted with high-quality metal, guaranteeing them to last for years to come. The intricate design of the huggies and the bright sparkle of the rubies make them an eye-catching accessory that can be worn on any occasion, especially on your big day.
Show Stopping Diamonds
Versatile pieces are always a great idea for gifts. This diamond bar necklace from Freida Rothman, for instance, is an exquisite piece of jewelry that would make a wonderful addition to anyone's collection, especially your bridesmaids. The necklace features a delicate curved bar pendant adorned with dazzling diamonds that sparkle brilliantly in the light. The sleek and modern design of the necklace makes it a versatile accessory that can be worn on a variety of occasions, from formal events to everyday wear. The ensemble of diamonds also represents the bond you all share.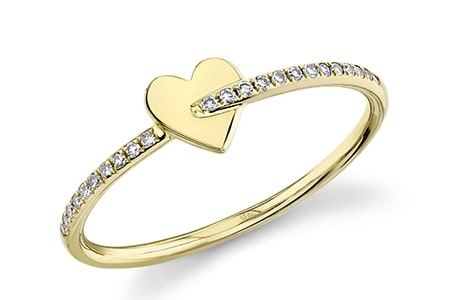 Heart Motifs
Let your gift serve as a reminder of the joyous and romantic feel of the day it celebrates with heart motifs. This heart fashion ring from Shy Creation is a charming and stylish accessory that would make a lovely bridesmaid gift. Its minimalist design features a 14k yellow gold heart with diamond accents that is simple yet elegant. The ring is crafted with high-quality materials, ensuring durability and longevity. Its sleek and versatile style would complement a range of outfits, making it a piece that can be worn on a variety of occasions. As a bridesmaid gift, this heart fashion ring is sweet and sentimental, symbolizing the love and appreciation that the bride has for her closest friends.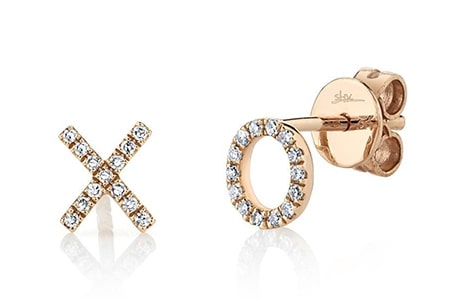 Hugs & Kisses
These XO motif rose gold stud earrings from Shy Creation would make perfect bridesmaid gifts for any wedding. The design of the earrings features a trendy and stylish XO motif that adds a touch of whimsy to any outfit. The rose gold color is flattering on every skin tone, making it an adaptable and beautiful accessory that can be worn on a range of occasions. The earrings are composed of high-quality materials, ensuring their durability and longevity. As bridesmaid gifts, these earrings are thoughtful and personal, signifying the love and thankfulness that the bride has for her dearest friends.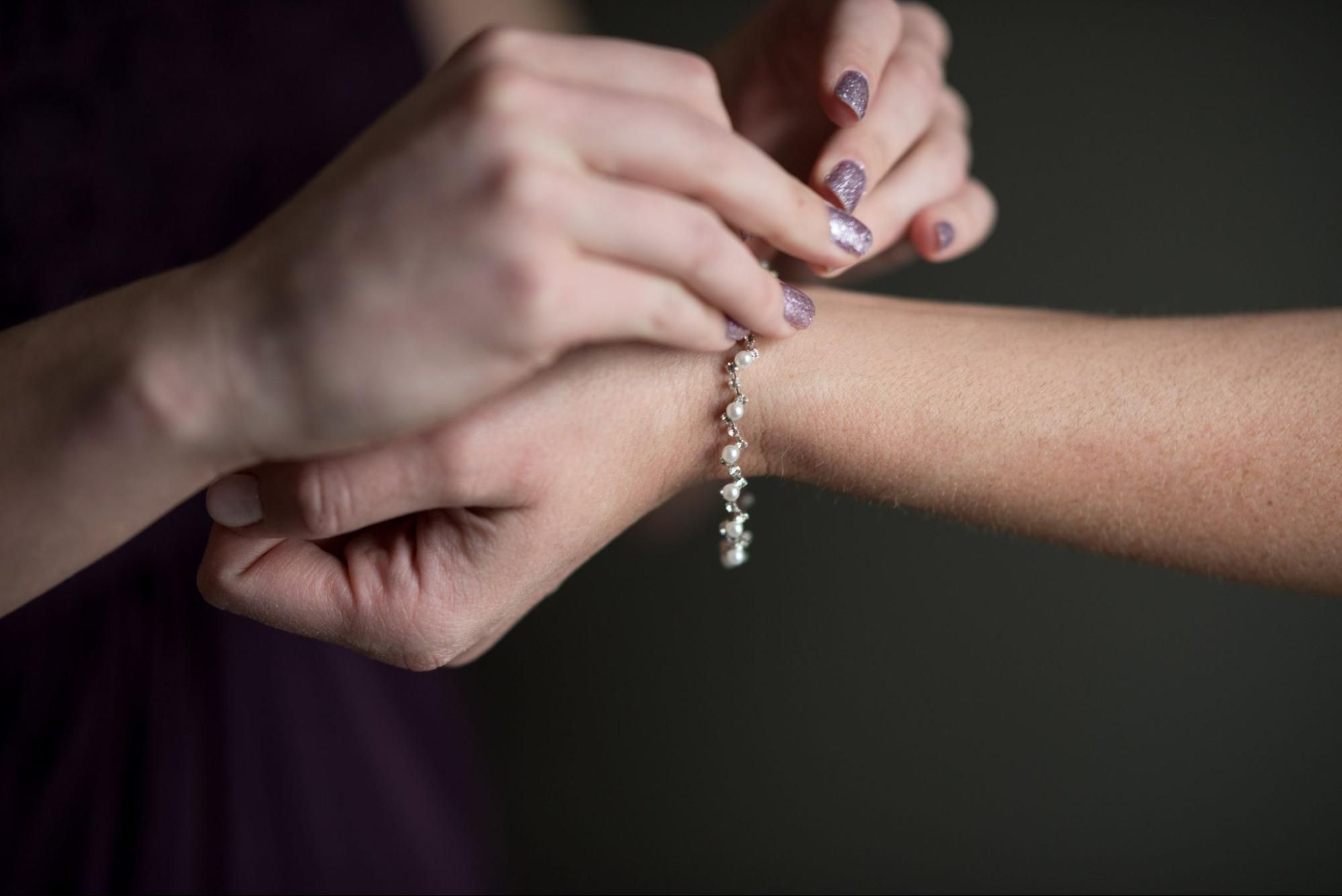 Shop for Bridesmaid Jewelry Gifts at Mitchum Jewelers
At Mitchum Jewelers, we understand the high priority of finding the perfect bridesmaid jewelry gifts in Missouri. That's why we offer a wide selection of high-quality jewelry that is perfect for any wedding. Whether you're looking for elegant and sophisticated pieces or trendy and stylish accessories, we have something to suit every taste and budget. Our knowledgeable staff is dedicated to helping you find the right gift for your bridesmaids, providing personalized service to ensure that you find exactly what you're looking for. At Mitchum Jewelers, we take pride in offering only the best, and we are committed to providing premium service and quality to our customers. Visit us at our Ozark jewelry store and discover beautiful bridesmaid jewelry gifts for your special day.