Fall Fashion Jewelry Trends
October 15th, 2023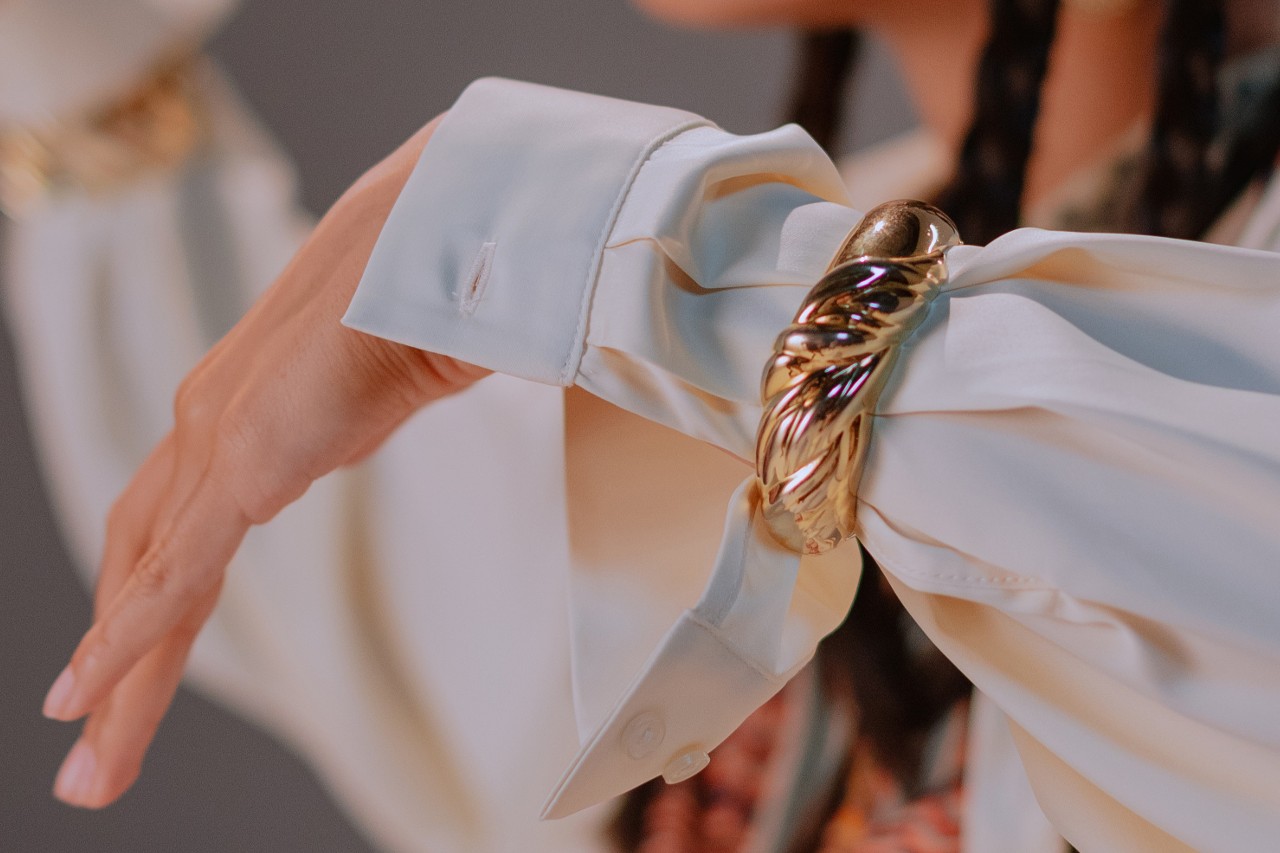 Fall ushers in a season of vibrant hues and transformative fashion statements. Jewelry that reflects the colors of autumn leaves and twilight skies becomes more than an accessory; it becomes a statement of elegance and affinity with nature's transitions. Bold pieces that command attention are not just trends but reflections of individual charisma and confidence. For those seeking that perfect touch to complement their autumnal wardrobe, Mitchum Jewelers boasts a phenomenal collection. With our incredible selection of designer jewelry, every piece serves as a testament to craftsmanship and style, ensuring that you step into fall looking and feeling your absolute best.
Bulky Bangles
As the chill of autumn sets in, we often gravitate towards cozy chunky sweaters. Finding the right jewelry to pair with these can be challenging, but bold bangle bracelets prove to be the perfect companion. Sliding effortlessly over thicker fabric, they effortlessly complement your fall attire without the fuss of clasps that might snag. Take, for instance, this Freida Rothman Signature Bracelet. Its elegant design not only enhances the wrist but ensures a hassle-free experience even with the coziest of sweaters. Embrace the convenience and style of bangle bracelets this fall, making them an essential part of your seasonal wardrobe.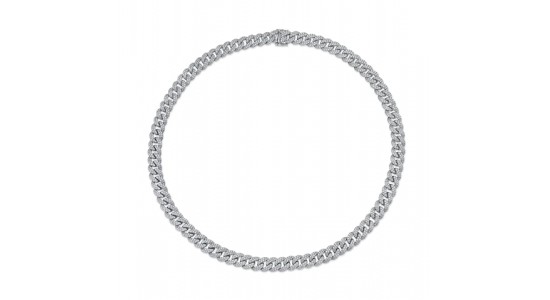 Thick Chains
As the season invites warmer and fuzzier outfits, the need for standout jewelry becomes paramount. While light pieces can often get lost or tangled in plush fabrics, chunky chains rise to the occasion, making a definitive statement without the fuss. Their boldness ensures they stand out against even the most textured sweater, while their design prevents them from getting caught. The Shy Creation Diamond Pavé Link necklace serves as a prime example. With its striking appearance and robust links, it's an embodiment of functionality meeting fashion. This fall, lean into the boldness of chunky chains to elevate your ensemble effortlessly.
Heart Charms
As the autumn air turns crisp, fashion delves into nostalgia, bringing back cherished symbols from the past. Heart charms, synonymous with universal affection, are making a spirited comeback this fall. The season, with its cozy and reminiscent ambiance, makes the heart emblem especially resonant. It's not just about symbolism, though. Large heart pendants, like the exquisite heart shaped diamond necklace from Ashi Diamonds, ensure that your accessory remains prominent, regardless of the layers you don. Its eye-catching design guarantees it won't get buried beneath fabrics, allowing you to wear your heart on your sleeve, or rather around your neck, with pride.
Statement Studs
When autumn arrives with its plethora of layers and textures, accessorizing smartly becomes essential. Earrings that dangle can often find themselves ensnared in sweaters, scarves, or windswept hair. However, statement stud earrings present a clever solution. Clinging close to the ear, they negate the risk of entanglement while offering the wearer a delightful pop of color. Take, for instance, these glittering Allison-Kaufman studs. Their vibrant red hue is complemented by brilliant diamonds and not only adds an aura of autumnal elegance but also frames the face beautifully, drawing attention to one's features. With such pieces, you can welcome fall's beauty without compromising on style or practicality.
Shop Fall Fashion Jewelry Trends at Mitchum Jewelers
As the leaves change and the autumnal spirit sweeps in, your wardrobe deserves a fresh touch of elegance. Mitchum Jewelers, with our esteemed reputation, is the destination for the latest fall fashion jewelry trends. Our Ozark jewelry store is an oasis of sublime pieces that carry the soul of the season and resonate with pure beauty. Our curated collection ensures that each visit offers something unique, allowing you to find the ideal accessory for your fall ensemble. To uncover the myriad of treasures awaiting you this season, don't hesitate to contact us for more information.