Elegance In Subtlety: Engagement Rings with Hidden Details
August 15th, 2021
Uncover the hidden depths of diamonds, gemstones, and precious metals, culminating in exquisite engagement rings brimming with thoughtful touches. In the nooks and crannies of a ring, designers have incorporated subtle flashes of brilliance through innovative and romantic details. Let's explore the most popular types of hidden features.
All-Day Comfort
Inner beauty is just as important as outer beauty, especially when it comes to your engagement ring. Today's bridal jewelry designers are taking full advantage of the interior architecture of the ring and pushing the envelope in creating comfort-first designs.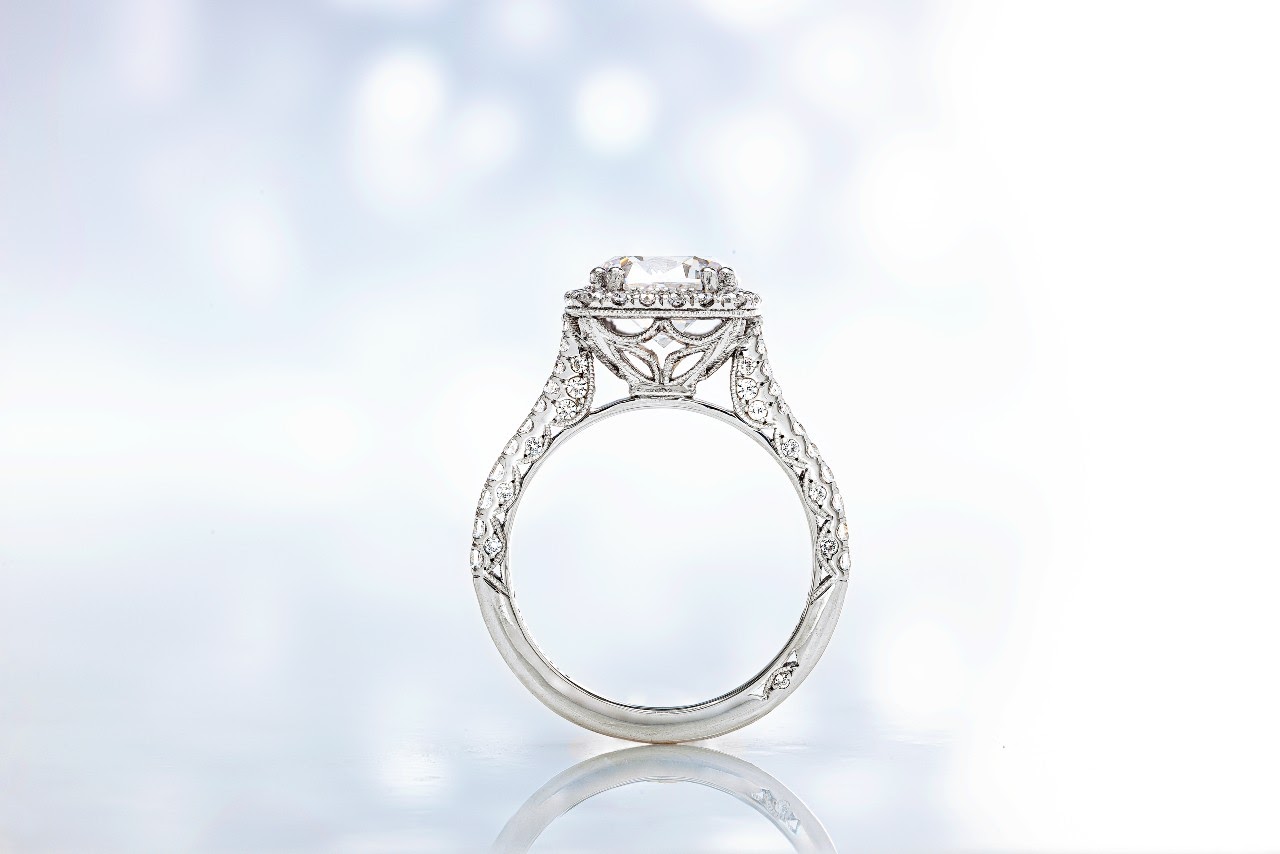 Gorgeous Galleries
A ring's gallery is a prime location for adding modern and vintage design details. The space underneath the center stone is a blank canvas giving the designer creative freedom to play with shimmering diamond accents. Find rings with sculpted curves, sharp angles, and swirling scrollwork in the gallery, set with one or many sparkling accent stones.
If you want a ring featuring impressive and inspired gallery work, look no further than TACORI's engagement ring collections. From the brand's signature Crescent engraving on the edges of every ring to hidden diamonds and magnificently sculpted baskets, TACORI has a little something for everyone.
Hidden Halos
Hidden halos are a recent transformation of the popular diamond embellishment. Unlike the classic halo design, hidden halos sit just below the center stone. While this feature is only visible from certain angles, the flash of light is well worth a closer look. A hidden halo has an air of refinement, making it one of the most sophisticated design choices on the market today.
Check out the dazzling Michael M Crown Collection for an exceptional array of hidden halo rings. Each ring highlights a hidden halo in Michael M's distinctly European style. As the first to pioneer the hidden halo design, the designer showcases his flair for genius.
Brilliant Accents
As you have now seen, brilliant diamonds can adorn hidden sections throughout your engagement ring. Let's take a closer look at some of these detailed beauties.

Draping diamonds offer a cascading sparkle surrounding the center stone as an offbeat take on the hidden halo.
Diamond-tipped prongs secure the center stone in style. Find delicate diamond detailing at the tip of the claw. An often overlooked area, TACORI makes the most of the prong setting in this Simply TACORI engagement ring. Radiant diamonds line the sharp claws in a majestic display of brilliance.
Who doesn't love surprises? Peek-a-boo diamonds, also known as surprise diamonds, can show up in the most unexpected places, such as in the gallery or on the bridge. This classic engagement ring highlights a shining diamond commanding attention in the middle of the bridge.
It's All In the Details at Mitchum Jewelers
Make Mitchum Jewelers your trusted local jeweler. Stop by our jewelry store in Ozark, Missouri, and let our friendly and knowledgeable staff guide you through our expansive bridal jewelry selection. We are dedicated to helping you find the perfect ring.
For those as obsessed with details as we are, add a meaningful hidden message on your ring with a unique engraving. Ask us how!