Guide to Precious Metals
Guide to Precious Metals
Jewelry can be made with just about anything, but only the best jewelry is made with precious metals. Defined by their value, there is a myriad of spectacular materials available. They can offer a unique hue, shine, and resistance to these magnificent accessories. Every metal exhibits a distinctive blend of physical and aesthetic qualities. Find your favorite with this guide from Mitchum Jewelers.
Sterling Silver
This elegant and bright precious metal is versatile and stylish. Its unique gray hue is beloved and legendary, while its affordability makes it easily accessible. Sterling silver is excellent for accentuating colorful gemstones like amethyst, citrine, and topaz, but its hue also complements any outfit.
Sterling silver is an alloy - a combination of metals - using 92.5% silver and 7.5% other materials. Silver is naturally soft and brittle, making it difficult to craft into jewelry. As a result, it must be reinforced by more robust metals like copper, nickel, and chrome. The alloy retains its beautiful color despite these impurities. However, they do come with drawbacks. Sterling silver tends to tarnish or dull over time. Depending on what metal reinforces the silver, it can also cause allergic reactions in some people (although this is rare when buying from reputable brands).
The alloy was first invented in the 12th century in modern-day northern Germany. Initially used as currency, it took until the 14th century when its usage as jewelry became widespread. The 92.5% silver standard is because of a declaration by King Edward I, who decreed that there should be a consistent amount of silver to ensure its quality.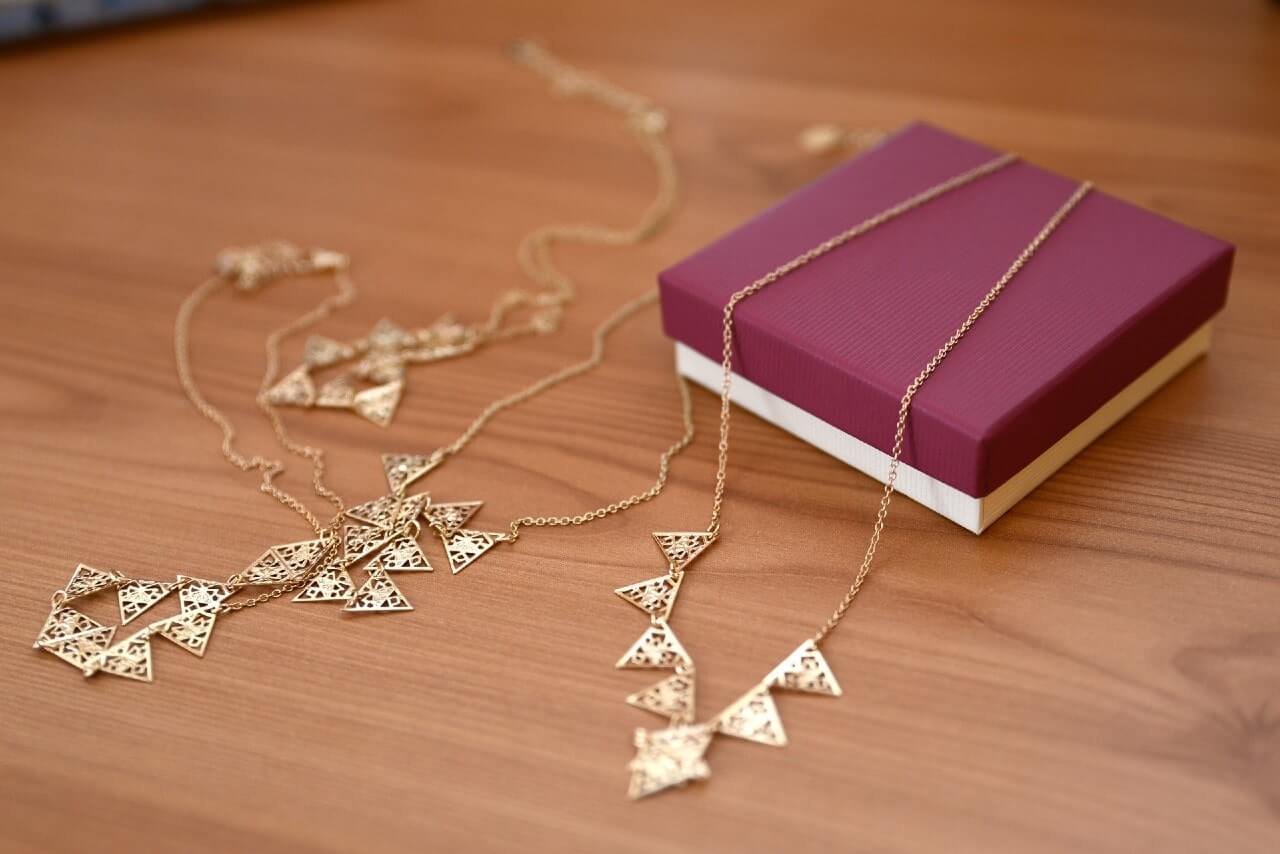 Yellow Gold
This spectacular metal exhibits a vibrant golden hue. It has a romantic, timeless, and luxurious quality as per its legendary reputation. When used in jewelry, it evokes a pleasantly warm aesthetic that perfectly complements diamonds and other precious gemstones. Yellow gold creates a bold and attention-grabbing chic.
While gold is naturally yellow. The term "yellow gold" is used to differentiate it from gold alloys like white and rose. This precious metal is particularly soft and delicate, so materials like nickel and copper are added to bolster it. Unfortunately, this makes it less valuable. The purity of gold is measured in karats, with 24k being almost entirely pure.
Few things are as iconic as gold. This ubiquitously beloved precious metal has been adored and desired for thousands of years. The first jewelry using gold dates back to 4,000 BC, although it may have been used earlier. Gold has been the standard of the world economy until very recently, but it continues to symbolize opulence and prosperity.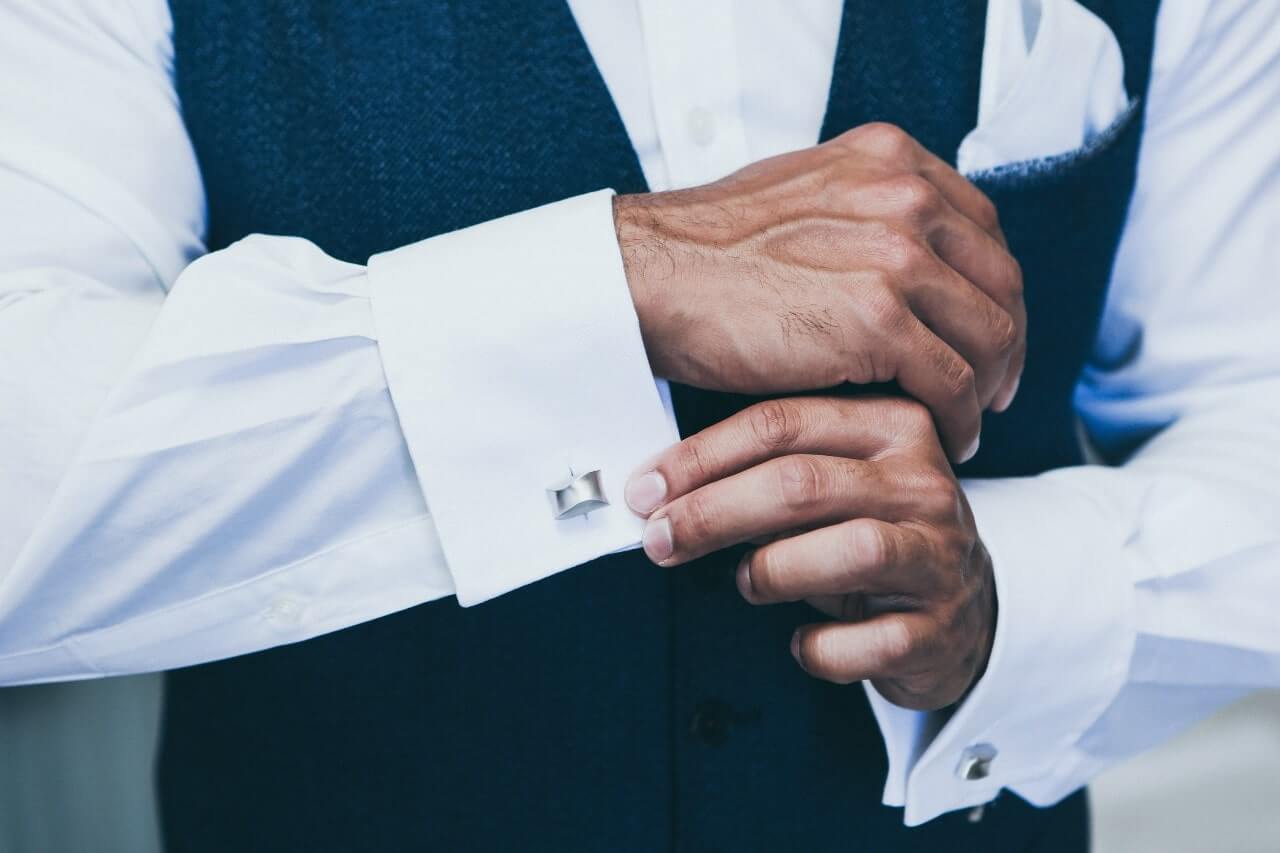 White Gold
The bright, radiant, and sophisticated hue of white gold is a true marvel. One of the most popular alloys, it is a much-loved option for engagement rings and wedding bands. White gold is commonly used alongside yellow and rose gold, as it is exceptional for bringing out the vibrance in colorful materials. It is also glamorous when paired with precious gemstones, like sapphires.
White gold is an alloy of gold and white, silvery metals like palladium and chrome. It is more durable and robust than sterling silver. It never tarnishes either, so its color will seldom dull. Rhodium plating is usually added, which grants radiance and brilliance. However, this rhodium plating necessitates that white gold jewelry must be redipped by a jeweler. Gold's natural yellow hue may peer through otherwise.
The history of white gold begins in the 18th century as an alloy of gold and palladium, but it first became commercially available in 1912 as an affordable alternative to platinum. It became an instant classic and is popular today.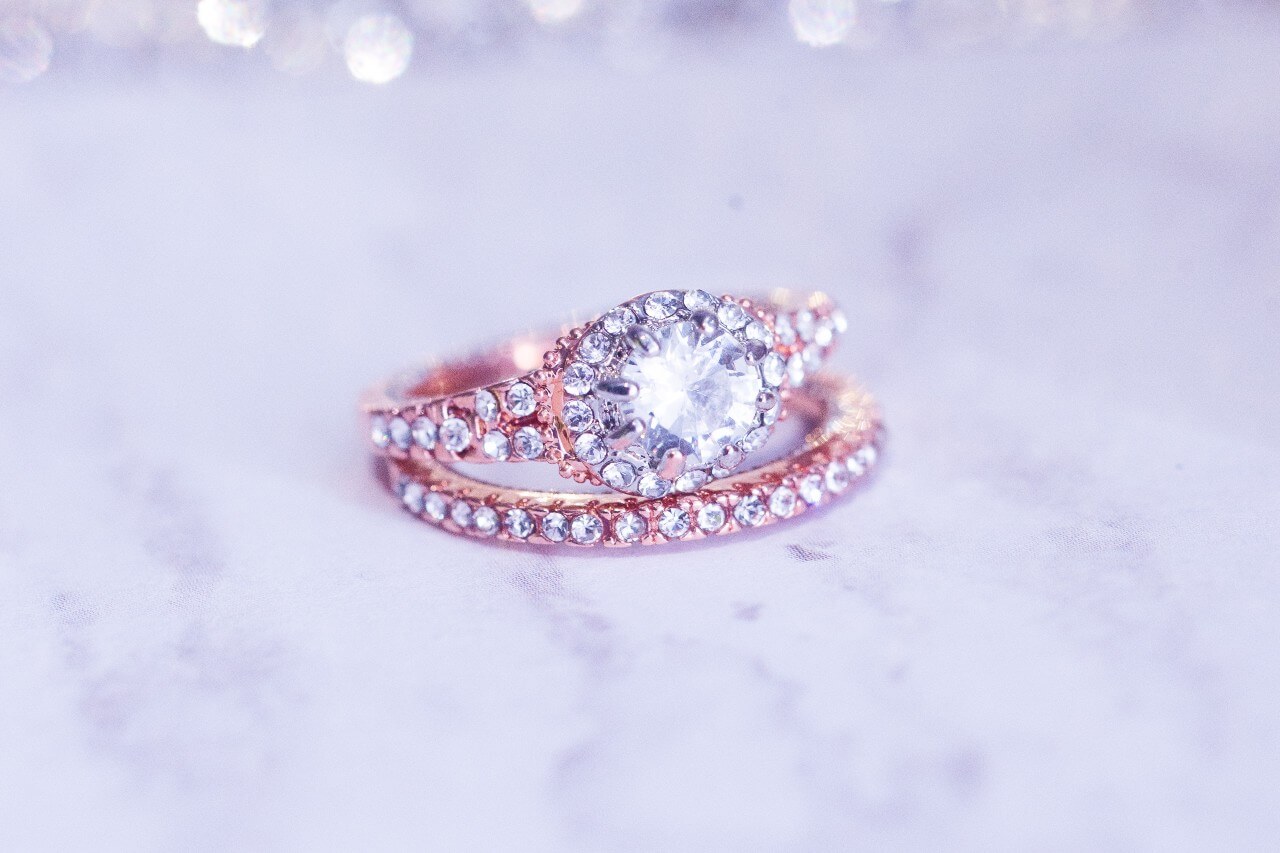 Rose Gold
This precious metal exhibits a bold and commanding pink-red hue. It has a unique and distinctive aesthetic that evokes a sublime romantic flair. It pairs beautifully with diamonds and other gemstones, ensuring an attractive and luxurious glamor. Some say it has a regal, feminine hue.
Rose gold is made through the addition of substantial amounts of copper to gold. This precious metal is almost entirely hypoallergenic as a result. Rose gold does not tarnish and is highly resistant to everything life can throw at it. This metal goes by many names, including "pink gold" and "Russian gold."
This alloy was invented by the legendary Russian craftsman Carl Faberge. It was used in his famous Faberge Eggs, which continue to be an icon of prosperity and royalty.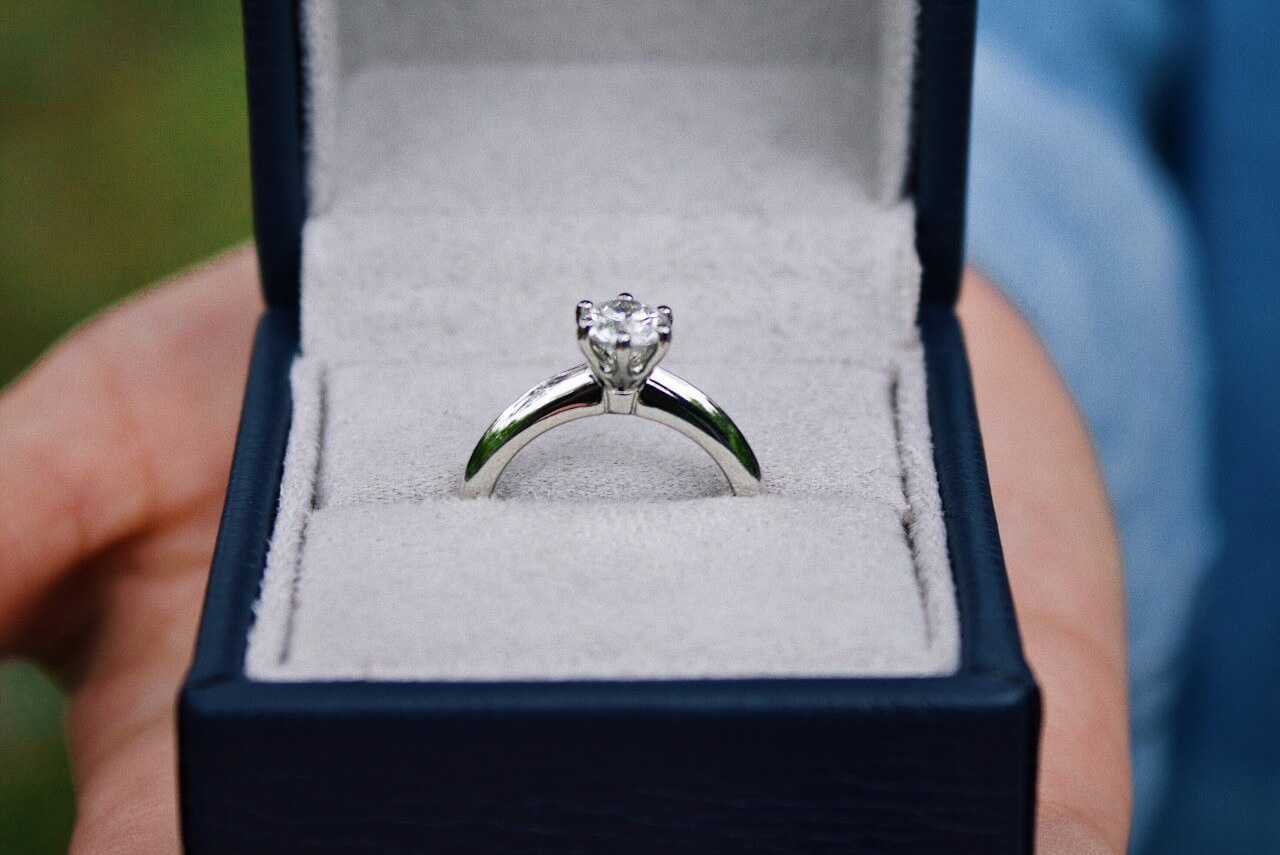 Platinum
The highest quality precious metal available at jewelry stores, platinum is a luxurious, beautiful, and glamorous material. This rare and elegant metal is naturally white and stunning. Most commonly used in engagement rings and wedding bands, platinum has a romantic and stately aesthetic. Its brilliant, radiant shine makes it the perfect choice for any important accessory.
Unlike other precious metals used in jewelry, platinum is almost entirely pure. This is because platinum is inherently strong and robust. It does not need to be reinforced by other metals like copper or nickel, although a small amount of cobalt is often present. Platinum never tarnishes nor will it need to be taken to a jeweler to be re-dipped. However, despite what some say, platinum can still be scratched.
People have recognized the beauty of platinum for thousands of years, but it could not be smelted into a malleable form until the late 18th century. A French inventor was commissioned by Spain to create pure, workable platinum. After a plethora of attempts, he succeeded and began to craft platinum ingots and utensils.
Shop Luxurious Jewelry at Mitchum Jewelers
Find the best in Ozark at Mitchum Jewelers. Our Missouri jewelry store offers a wide variety of sublime jewelry available in a myriad of metals. Platinum engagement rings, rose gold bracelets, sterling silver necklaces, and more await you. We do everything for our customers. Not only do we sell jewelry, but we also provide a plethora of professional jewelry services, including repair and cleaning. Cannot find the jewelry you had in mind? Work with our goldsmiths and gemologists to create your own jewelry. No matter your jewelry needs, we can help. Call (417) 581-2415 or email Info@MitchumJewelers.com to speak with our team.